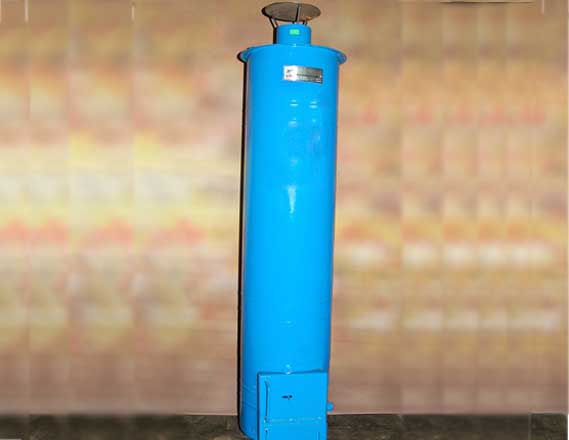 Features
Get hot water with the help of Wood, Coal, Garden Wastage etc. for Hotel, Hostel, Hospital, Dairy, Guest House, Swimming pool and House hold purpose.
Design is such that entire heat produced by any fuel is transferred into water.
Get Hot Water for longer time as it is well insulated.
NO moving parts hence very less maintenance.
Heats water within 10-15 minutes.
Can be placed outside any premises.
Negligible maintenance occurs as it is highly efficient.
One year Gaurantee against manufacturing defects.